A1 Crack Repair
& Sons
Licensed & Insured Concrete Wall & Cinderblock Crack Repair Expert
Expert Wall & Foundation Crack Repair
Cinderblock Repair & Reinforcement
Carbon Fiber Strap Installation
A1 Crack Repair has been repairing cracks in concrete walls and foundations since 1985. Owner operated by Nick Chaconas with the experience of repairing 1000's of cracks in concrete that allow water and moisture into your basement or crawlspace. Call today and speak directly to the owner. No expensive sales pitches just honest answers and solutions to your concrete foundation problems.
We service most residential homes and businesses across the state of Maryland including:
Carroll County & Howard County
Baltimore MD, Harford County & Frederick MD
Prince Georges County & Montgomery County MD
Annapolis and Anne Arundel County Maryland and more.
If you see a crack in your concrete foundation wall similar to photos on this site be sure to give us a call before water starts leaking in your basement. These concrete cracks in the wall are also common around the spots where water lines, well lines or sewer lines enter / leave the house. Whether you have a thin hairline crack, a wider crack, or you can't see the concrete but suspect you have water, wet spots on the wall or moisture problems behind your basement wall, we have the proper solution for all these concrete stone and block crack problems.
Sample Photos Below Show Wall Cracks & Leaks A1 Crack Can Fix!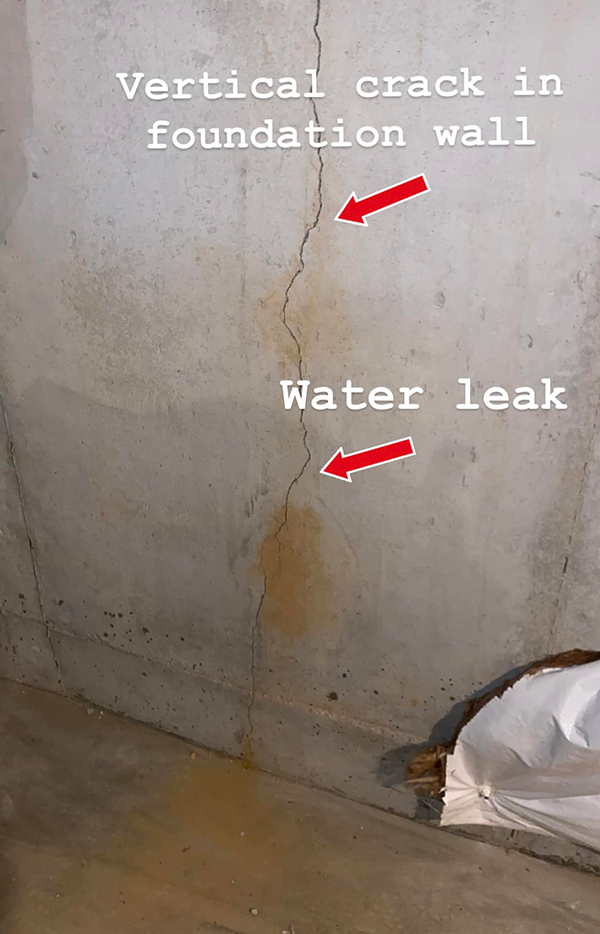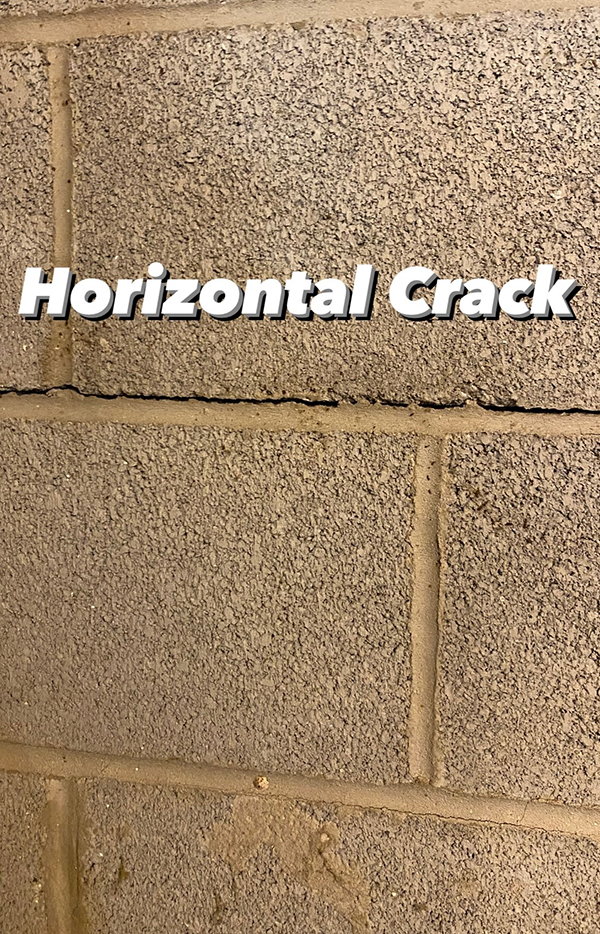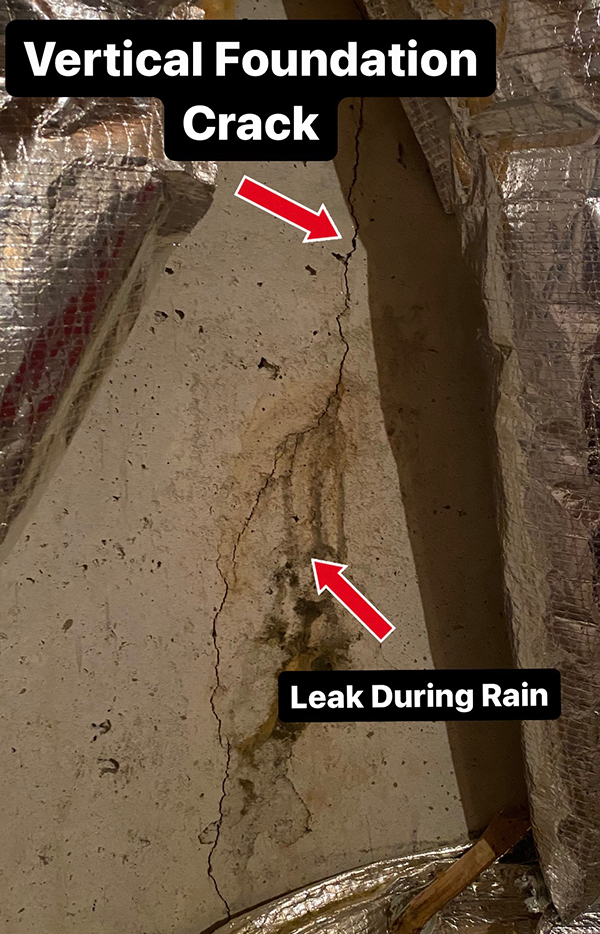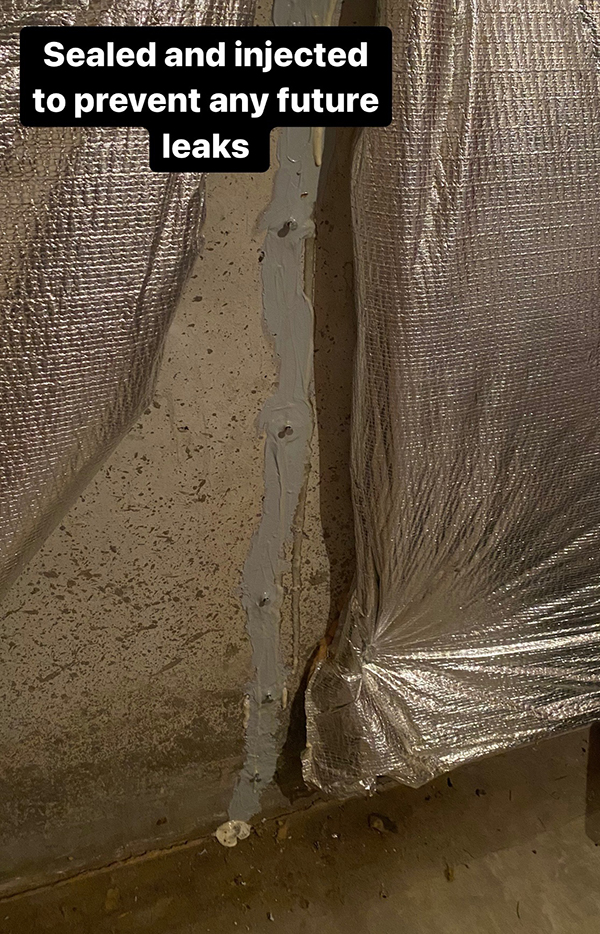 Home Inspectors and Real Estate Agents – If you want to team up with a local company that can provide fast, affordable concrete foundation crack repairs for your client's single family house, townhouse or commercial buildings, be sure to call Nick today. Well Line & Septic Line Repairs also available.
Before you pay for expensive basement waterproofing services, give us a call for an analysis of your water, moisture or concrete crack problem.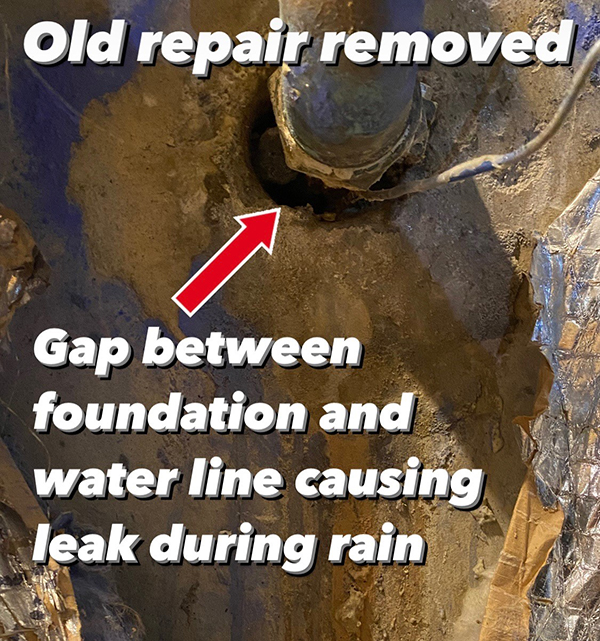 What People Are Saying

I am selling my home and needed advice from a professional and I'm glad I got the right phone number a1repair helped me day and night 25 phone calls and helped me save money and gave me the correct info even if it didn't mean using his service all I can say I will be using a1 repair when I buy my next home for repairs best guy in the business don't waste your time with anyone else thank you so much.
Best Guy in the Business
- by Butch

Steve was a big help in advising me what I needed to do. This is an honest straight up, high character business, run by high character people.
High Character People
- by John

Steve came out this morning to fix a crack in my foundation. He was very friendly and a pleasure to be around. His prices were very affordable. I intend to use him if we ever have another problem!
Very Affordable
- by Victoria

Steve was awesome tenacious it took him coming out to me on 3 different times to find the exact area of the leak. He was very prompt and reliable even came on Christmas Eve. I wish I dealt with more companies and people like this I was very impressed.
Very Prompt & Reliable
- by Craig

I would recommend this company to anyone. Steve knows what he's doing. I know nothing about basement water issues. He knows everything. He took the time to educate me but is honest and doesn't price gouge at the expense of people like me! His service, timeliness, and effectiveness can't be beat. I'm so glad we found him through a friend. If you're considering calling him, do it! You'll be glad you did.
Recommend This Company to Anyone
- by Jennifer

I had a non-structural crack in my poured foundation wall. Got the hydrofoam injection which took about 40 minutes. He was efficient, personable and extremely knowledgable about conrete and different products out there. Best of all, is he wasn't a salesman. A1 also has the best prices out there bar none! I will definitely be recommending these guys to all my friends when need a repair.
Definitely Recommend
- by Michael

Your son Nick just repaired the crack in our basement wall. Great job and no more leaks! Thanks for your quick response and service! Your company was recommended by a friend who had his basement wall repaired by you back in 1999 and he's had no more leaks since. I'll recommend to friends.
Great Job and No More Leaks!
by Bill

Great job. We had a crack down in our basement. Steve came out to look the same day I called and came to fix it the following day. Great service!!
Great Service!
by Jacqueline

My husband and I had issues in our basement with water leaking through multiple cracks in our walls whenever it would rain outside. Steve was so great to talk to! He explained what was going on clearly to us and even came out on a weekend to fix it! He provided EXCELLENT customer service and was very professional throughout the whole process. He has had a lot of experience with waterproofing and it shows! We have not had ANY problems with water coming through, even during heavy rain falls. My husband and I were more than satisfied with his services and would recommend him to anyone. Compared to other companies we talked to about waterproofing, Steve was top notch and had been one of the most professional people we have had the pleasure of working with to get problems we had done right!
EXCELLENT customer service:
by Lisa Marie

After the epic rainstorm that hit Ellicott City and Catonsville in 2016, I noticed that I had what appeared to be pretty severe damage to the outside wall to my basement entrance. I did not know what to do, so I read some reviews on Facebook about this company and have them a call. Steve, the owner, was incredibly nice and full of knowledge. I described my problem to him and he then asked for me to send him some pictures. Now, here is the thing, he could have easily told me this would be an expensive repair and that it would need to be done within a certain amount of time etc... Instead, this guy told me that what I thought was devastating damage just needed some repair and he thought I could do it myself. He them proceeds to tell me what materials to purchase, where to purchase them and what to do to repair and even said to call him while I was buying the materials and if I needed help! Unheard of, honesty in business. As it turns out, thanks to Steve I just need to do some repairs, but if I ever need his services or someone else asks me... He will be the only person I use. What an amazing impression he has made. Thanks again Steve! I highly recommend A1 Crack Repair for any issues you may have with your foundation, basements or concerns you may have. Give him a call and see for yourself.
Honesty in Business
- by Richard
CWR0123